View in browser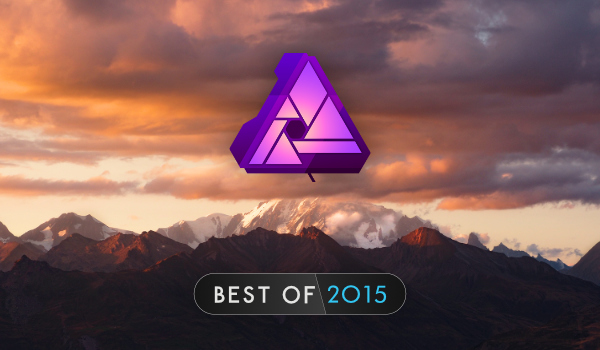 Affinity Photo chosen as Apple's Best Mac App of 2015
We are so pleased to let you know that Apple has decided Affinity Photo is the best Mac App of 2015! It's so humbling to receive an award like this, especially up against 1,000s of other brilliant apps—and we don't have the words to explain how delighted we are.

This latest accolade is in no small part down to our amazing community. Your reviews on the Mac App Store and all your help and suggestions on our forums have absolutely contributed to this happening for us.

We all did this together, thank you.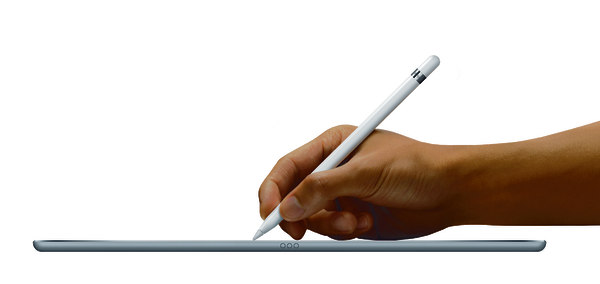 Win an iPad Pro and Pencil
We now have a few iPad Pros at Affinity HQ and will be starting to devote more time to developing versions of Affinity for them in the coming months. They are incredible bits of kit, and we think—especially in conjunction with the Pencil (and Affinity when it's available!)—the iPad Pro will be a serious tool for creatives.

Want to get your hands on one? We're entering anyone who helps spread our App of the Year news on social media into a free draw!

All you need to do is:

Follow us on Twitter and retweet this tweet
OR
Like our Facebook page and share this post

The winner will be chosen at random and announced on this forum thread sometime on Friday 18th December (GMT).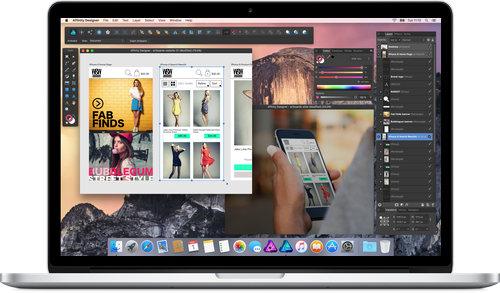 Artboards added to Affinity Designer
The 1.4 update of Affinity Designer is out now, including the ability to add an unlimited number of artboards to a document. This has been one of our most requested features since we launched—so we are really pleased to be able to get this out to you as a free update. And version 1.4 goes well beyond artboards, here are some of the other new features in this update:

Canvas Rotation
Custom keyboard shortcuts
Pantone® colour support
Adjustable centre of rotation
PDF/X support
Trim, bleed and crop marks for professional print
Full support for P3 panels in the latest iMacs
All new Character, Paragraph and Typography panels
Significantly improved Boolean operations
Improved PSD import and export
Full optimisation for El Capitan
Plus lots more improvements!

If you already own Affinity Designer this is a free update and you can get it now from the Mac App Store.
6 Photos Extensions now in Affinity Photo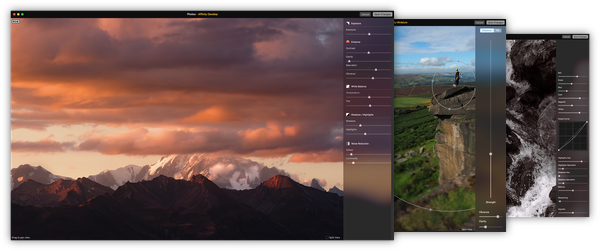 It's not just Affinity Designer that has had a big update, Affinity Photo has also been updated to version 1.4 and now includes

SIX

extensions for Apple's Photos app. This means you can access some of the power of Affinity to do some quick edits on your images without having to leave Photos. Extensions included are:

Develop
Haze Removal
Liquify
Miniature
Monochrome
Retouch

But we haven't stopped there.... the 1.4 update includes all these other great new features too:



Advanced Stitching Technology

—Automatically stitch multiple images together with one of the most advanced engines out there. Includes accurate perspective and lighting corrections



Photo-Stacks

—Automatically align multiple images taken of the same subject. Great for mixing images to take the best bits from different shots.



Pro Print support

—All the pro printing updates included in Designer are in Photo too, including Pantone swatches, PDF/X support, crop marks and bleed.



Other additions

—A new haze removal filter, contrast negate blend mode, split toning adjustment, Raw processing improvements, canvas rotation, perspective live filter, improved PSD handling and much more!

Again if you already own Affinity Photo you can get this update now for free!
Affinity sale now on!
This year has been huge for us, and with these updates—as well as now being awarded the best app of 2015—we thought we'd celebrate with a discount promotion on both apps. So if you don't yet own either Affinity Photo or Affinity Designer—now is the perfect to time to complete your set.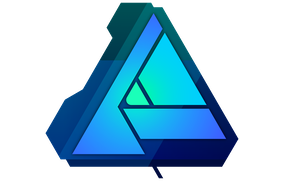 Get 20% off Affinity Designer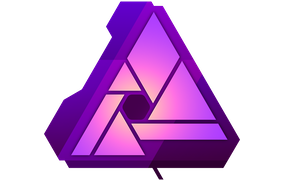 Get 20% off Affinity Photo
Take Jon's FREE Skillshare class—featuring Affinity Designer!
Get ready to play! We've teamed up with Skillshare, an amazing learning community for creators, to bring you a

FREE

online class—Vector Illustration: Design a Playful Character Using Geometric Shapes

Join pokedstudio's Jonathan Ball for this one-hour collection of bite-size videos that show exactly how he creates his imaginative characters. With a dozen video lessons, you can go from coming up with concepts to creating shapes, editing curves, and adding finishing touches, all at your own pace—maybe inspiring you to create exciting new characters of your own!
Thank you for reading!
For more news about whats coming up for Affinity and for more sneak peeks and tips, Like us on Facebook and Follow us on Twitter—and, as always, we hope to hear what YOU think of our apps and what you would like to see in future from us on our forums.

All the best,
The Affinity team



©2015 Serif, Nottingham, United Kingdom


Unsubscribe